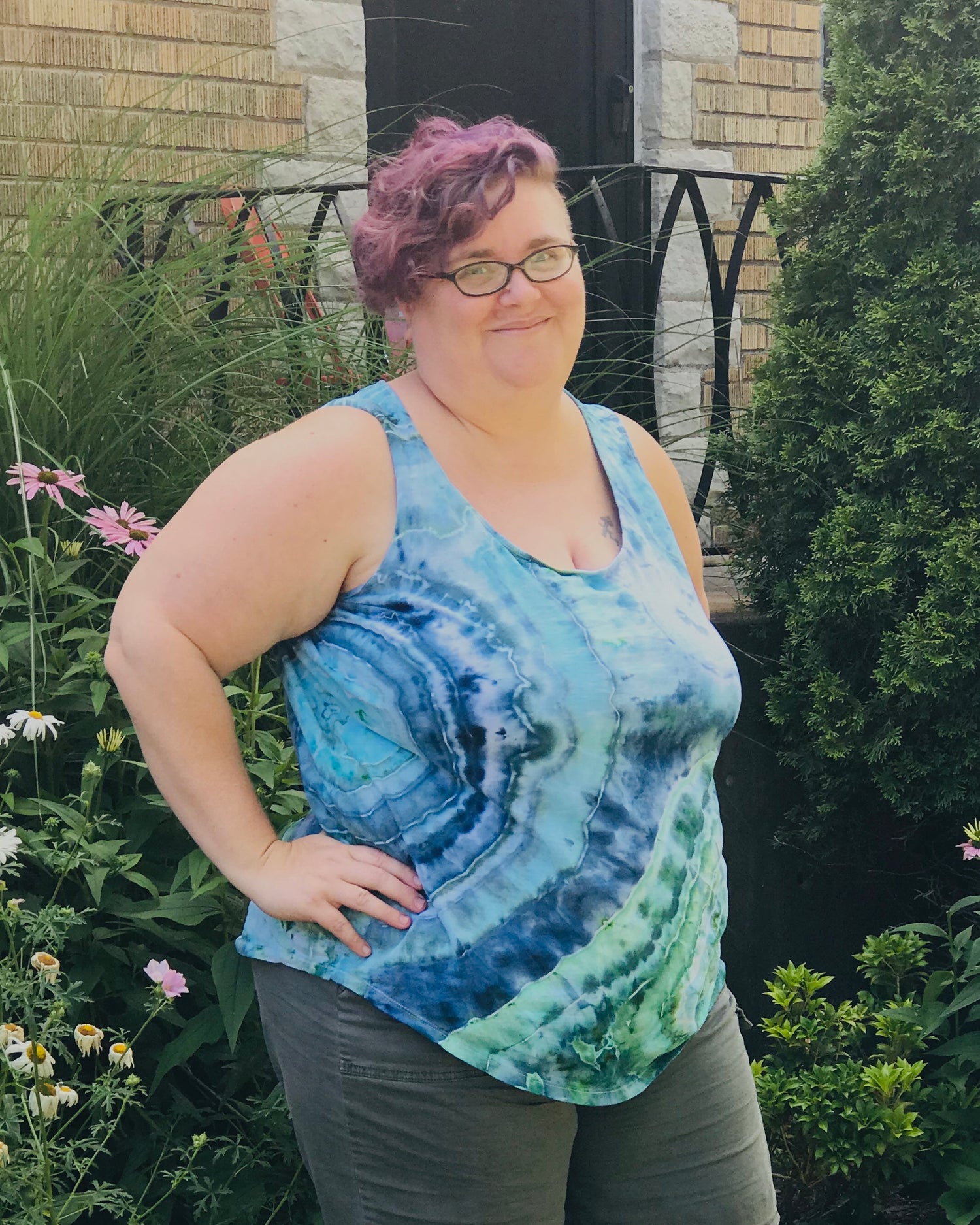 Nancy's Handmade Goods
Clothing, Accessories, and Home Decor
New and Upcycled Items, Small Batch and Slow Fashion
Handmade, Hand Dyed or Tie Dyed, made in my home studio.
Geodes
Geode Design has variations in color and linework that create organic shapes like rock formations or agate slices.
Featured Item--Ice Dyed Robe
Regular price
$139.00 USD
Regular price
Sale price
$139.00 USD
Unit price
per
Lynn Walker

Nancy's bags are the best! They hold the perfect amount of stuff, the
handles are long enough to hang comfortably on my shoulder, the colors
are super vivid, and the patterns are stunning! From the grocery store
to Dead & Co, I always have a bag with me. I ❤ my Nancy bags!

Mia Melena

"I love the custom tie-dyed shirt I
bought from Nancy. She was very easy to work with, and my shirt arrived
well within the time-frame expected. I look forward to ordering from her
again!"




Katje Sabin

"I've recently acquired a beautiful
piece from Nancy. She doesn't just dye pre-made bags, but dyes the fabric and then constructs the bags so as to show off the colors and designs to their best advantage. I'm absolutely in love with my bag, and encourage you not to dawdle if you see one you like... all her works are one-of-a-kind and if you wait, you'll miss out on owning a gorgeous and unique piece of functional art."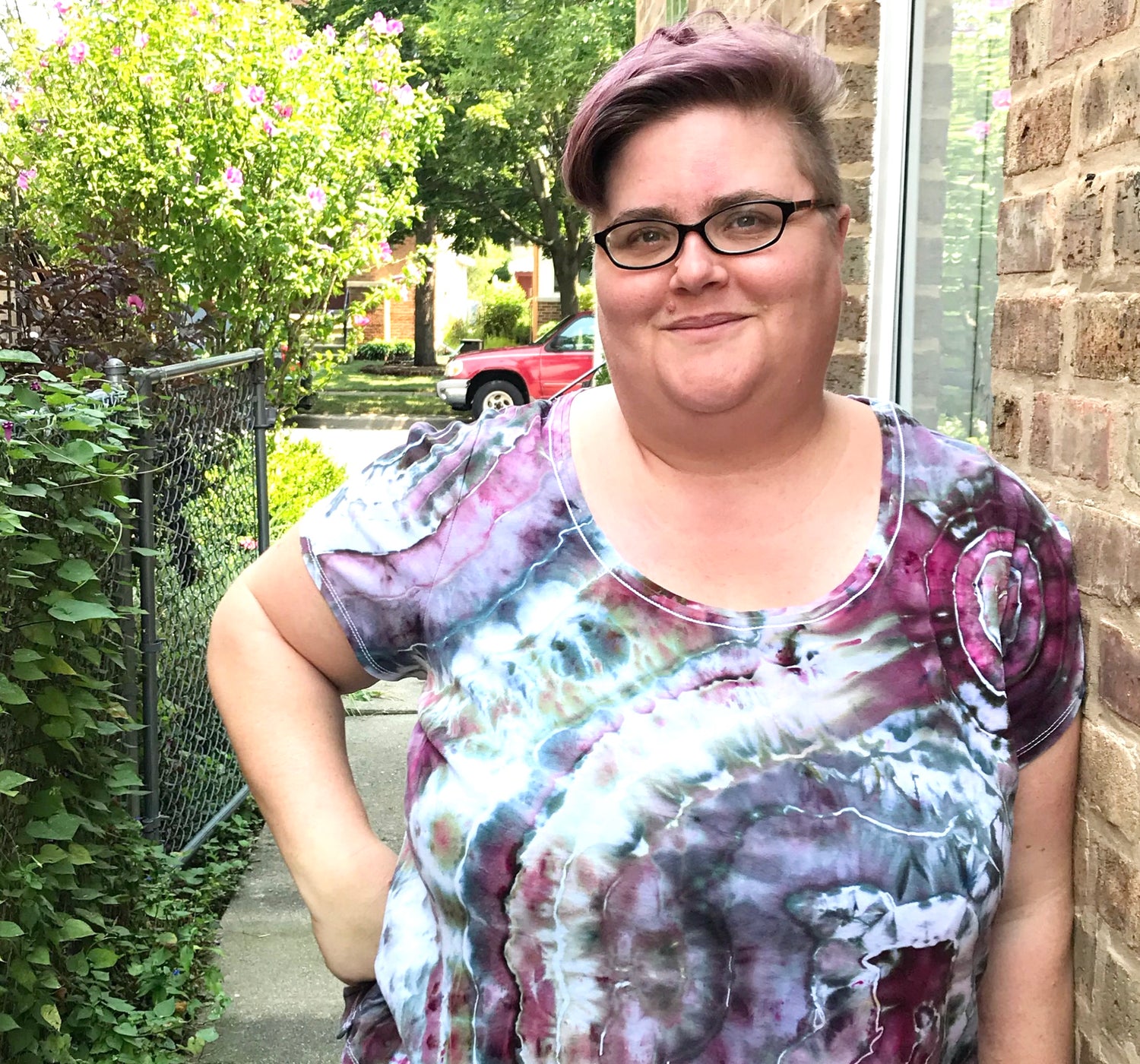 Nancy Machaj, who can't stop making and dyeing things.
She lives in Chicago with her partner, their two unschooled teens, and their dear asthmatic cat. Her interest in hand dyeing began when she made her first tie dye shirt (purple bullseyes) at summer camp. She started sewing, inspired by turning thrift store scores into clothes for her children. She is excited by color, prints and patterns, and she loves finding vintage and upcycled fabrics for her art.